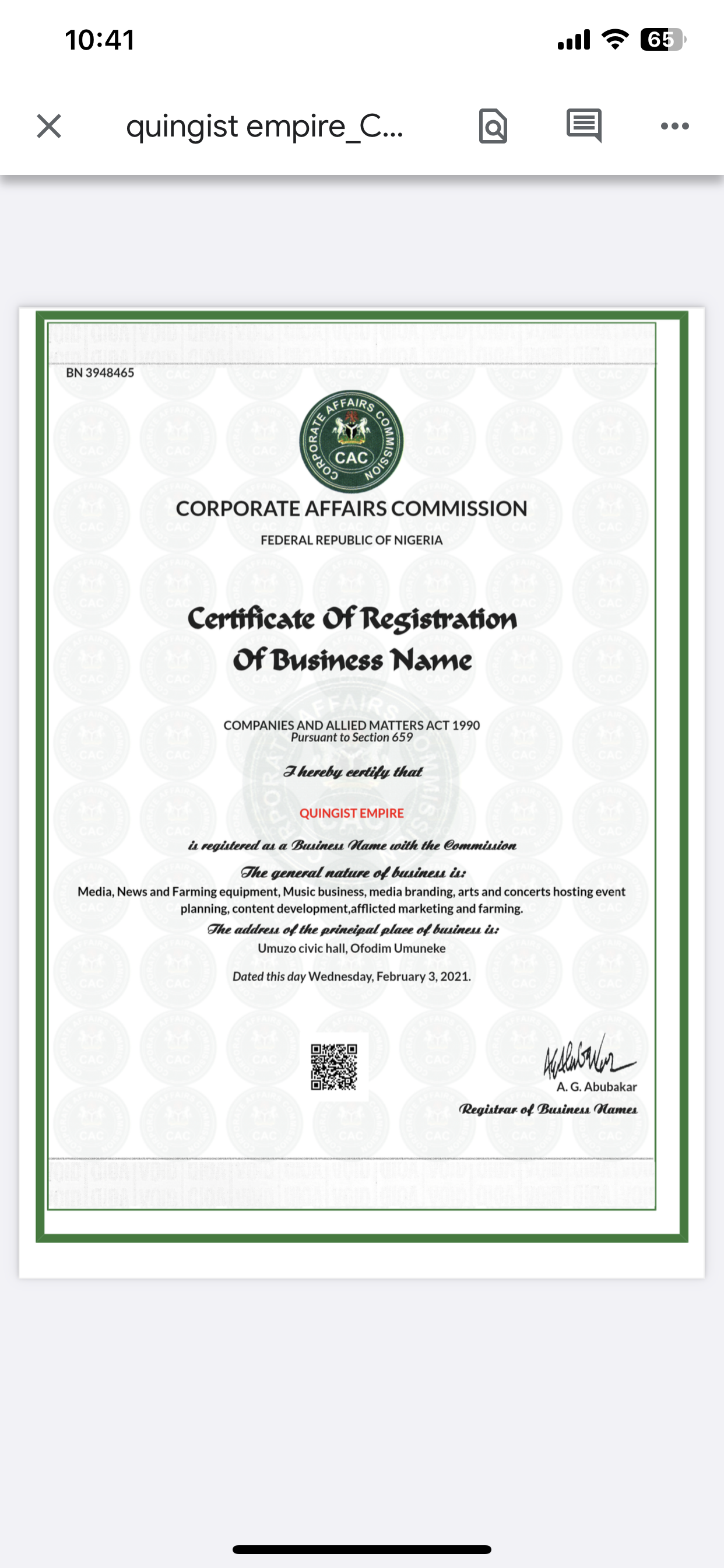 About Quingist Empire
Quingist Empire is a registered business with the registration number 3948465. The business is involved in various aspects of media and entertainment, farming equipment sales, and farming. With a focus on media and news, Quingist Empire provides the latest news and information to its customers through various mediums such as blogs, social media platforms, and other online channels.
In addition to its media services, Quingist Empire is also involved in music business, media branding, arts and concerts hosting, event planning, content development, affiliated marketing, and farming. The company offers comprehensive event planning services, including venue sourcing, logistics, and on-site management, to ensure the success of any event.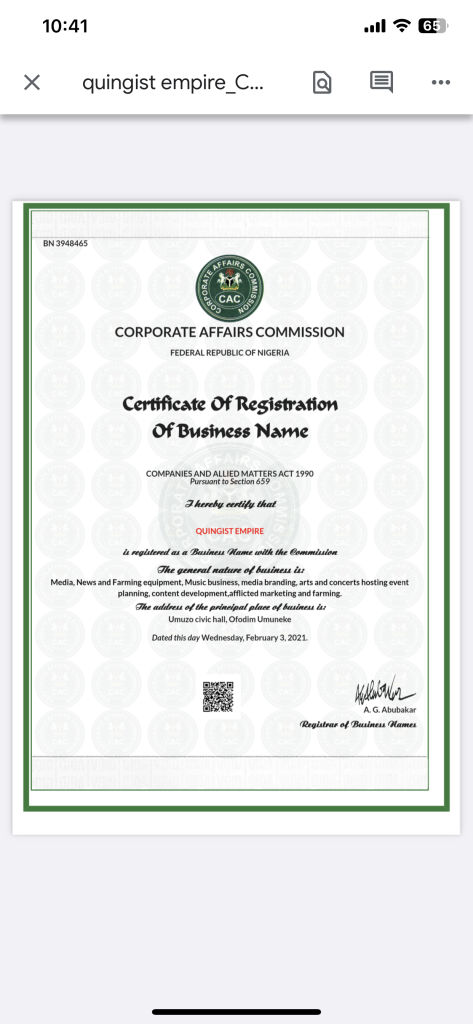 Quingist Empire is also involved in the sale of farming equipment and other agricultural products. The company provides high-quality equipment and supplies that are essential for successful farming. Its farming services include farming consultations, crop selection, and farm management services to ensure maximum crop yields and profitability.
With a focus on innovation and customer satisfaction, Quingist Empire is committed to providing its customers with the best possible services. The company is dedicated to building strong relationships with its customers and ensuring that they receive the best value for their investment.