#WomenarePriceless: set apart women conference set to take place on May 21st (#Iwillbethere)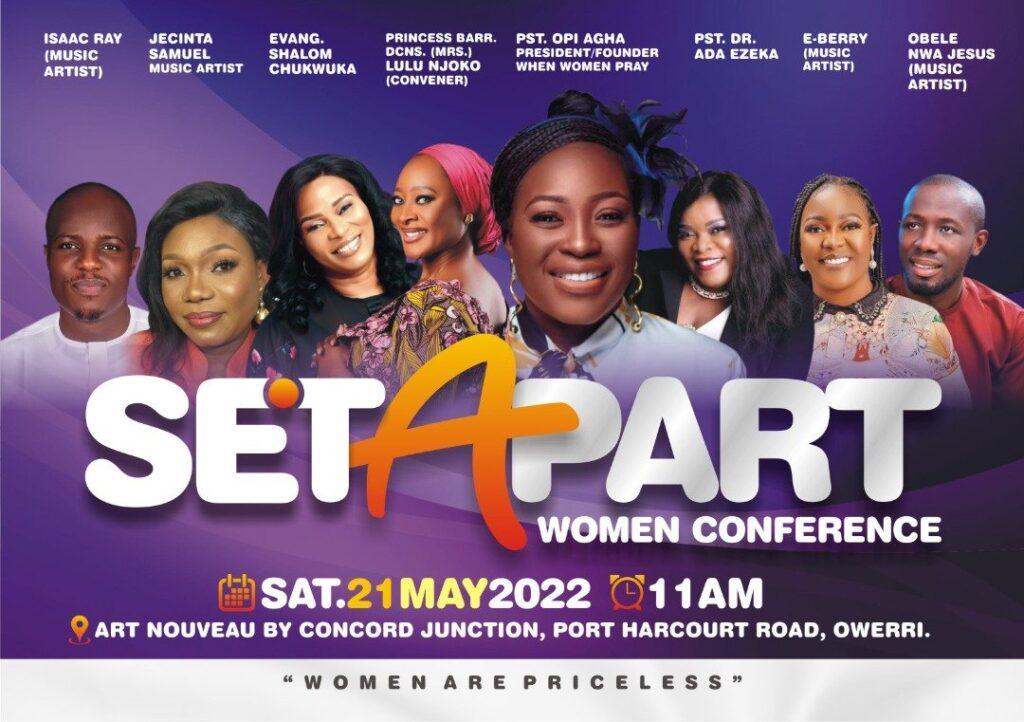 #WomenarePriceless: set apart women conference set to take place on May 21st (#Iwillbethere)
Women are you ready?
Owerri we are coming with fire?
South East how far???
The first of its kind is here again…
Yes, it's SetApart a women's conference aimed at reminding women that they are priceless and setting them apart for God.
???Create your I will be there flier here:???
Princess Barr. Lulu Njoko is still in the business of transforming lives, the Imo based business mogul and Deaconess has sworn not to rest until lives are transformed to the glory of God, hence she prayed and God asked her to gather women to be SetApart for the harvest is ready but no laborers
Ministering are:
Pastor Opi Agha
Pastor Dr. Ada Ezeka
Evang Shalon Chukwuka
Eberry Akalaonu
Jecinta Samuel
Isaac Ray
Obele Nwa Jesus
Convener: Princess Barr. Lulu Njoko
Date: Saturday 21st May 2022
Time: 11:00 am
Venue: Art Nouveau by Concord Junction off Port Harcourt Road Owerri
Why will you want to miss the conference?
This conference promises to be educating, Powerful, and life-transforming.
Ticket is FREE…
Don't miss out!!!