About our talk show, Moment with Quingist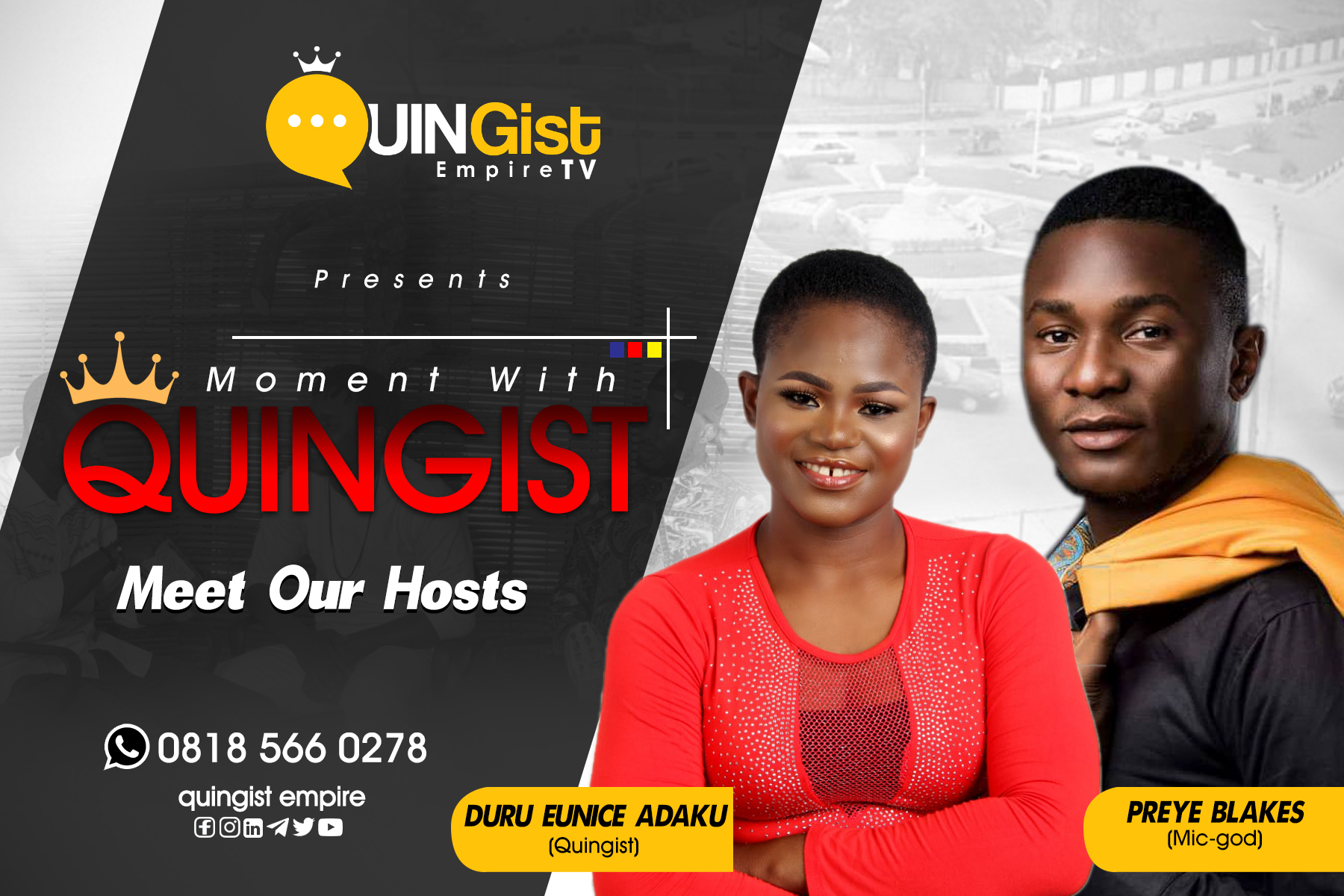 ABOUT OUR TV TALK SHOW MOMENT WITH QUINGIST
---
Moment with Quingist Show is an African syndicated talk show, Produced and hosted by Duru Eunice Adaku Quingist and friends, with the aim to make it the highest-rated talk show in Africa.
---
The show is centered on topics that can penetrate into the African pop-cultural consciousness. Quingist is using the show as a platform to educate, entertain and inspire, providing viewers with a positive, spiritually uplifting experience by featuring great hosts and guests, compelling interviews, self-improvement segments, and philanthropic forays into world events.
---
Moment with Quingist has its roots in Owerri Imo State Nigeria, a ten minutes talk show airing on YouTube every Saturday by 2:00 pm
---
For the premiere, Moment with Quingist producers invited Chidex Obani and Endtime PA as the first guest, as of today, we have decided to do what we do best, and that is a talk show about and with everyday people.
---
We have loads of topics, but as we are well aware that it's a talk show and new topics can arise from the conversation.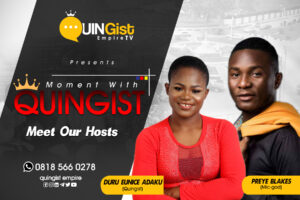 Moments with Quingist will be featuring a unique mix of big celebrity interviews, chart-topping and up-and-coming celebrity guests of different ages, experiences and backgrounds, discussing real life stories and some of the most exciting and topical…
---
Click here to Subscribe and get all notifications…