Association of Nigeria Movie Directors {ANMD} honors Emma Umeh with a "Fellow award"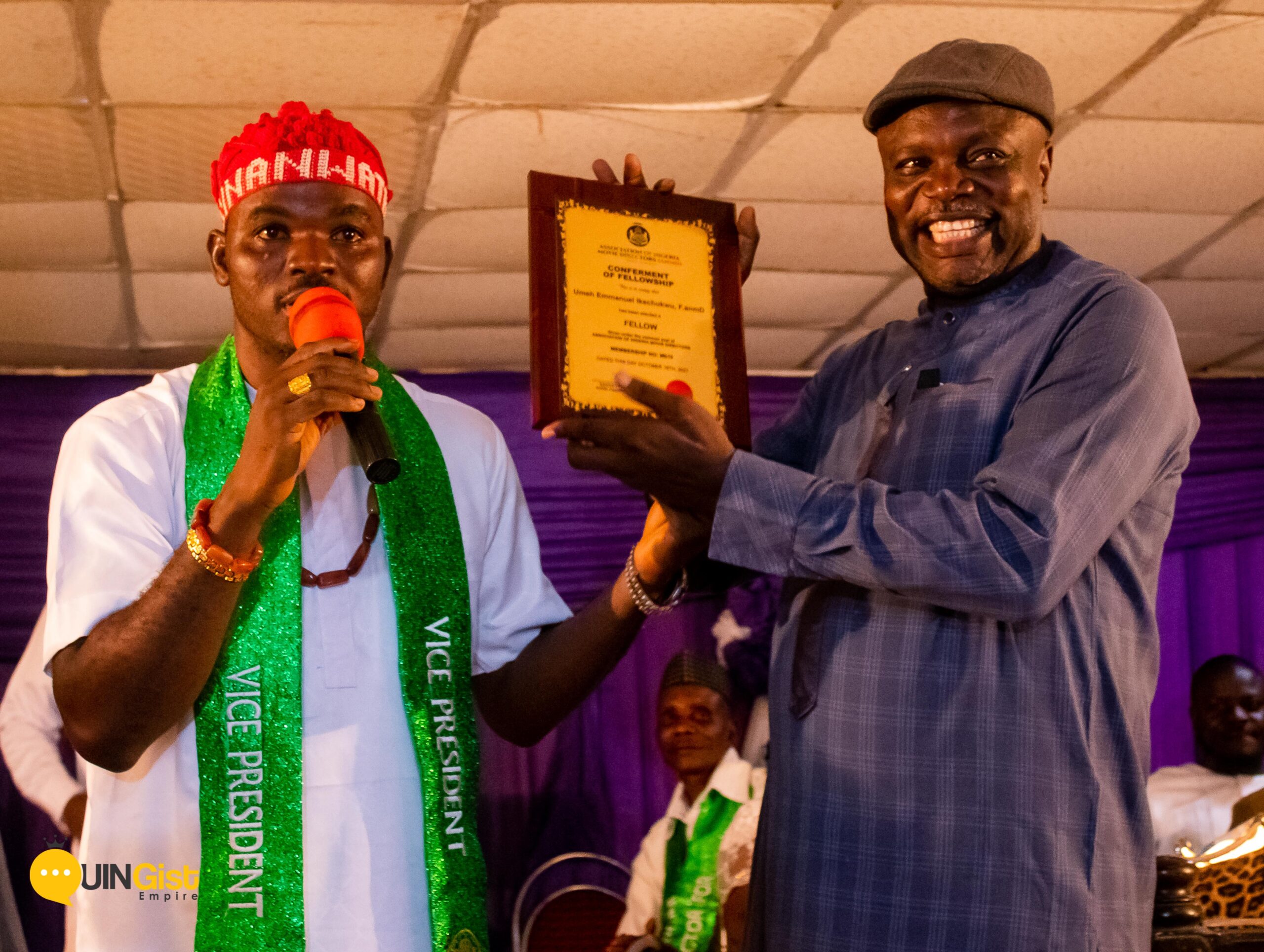 The Association of Nigeria Movie Directors {ANMD} honors Emma Umeh with a "Fellow award" on the 16th of October 2021 at their 3rd National conference/ induction of new members' ceremony held at Credlewood hotel Imo State
EMMA UMEH
Born after the Nigerian Biafra civil war, Emma Umeh began his early lie in Bida Niger State. He attended The Elite Model Primary School and the very renounced Government College Bida whose alumni are usually known as the "Bida Mafia".
---
His unusual thirst for knowledge saw him proceed to the federal college of education kontangora. He had a brief stint with the SS Peter and Paul Major seminary Ekpoma in Edo state before proceeding to Delta State University Abraka for his degree program. A master's degree holder in English language from Nnamdi Azikiwe University, Emma Umeh also holds certificates and diploma in sociology, anthropology, and sociolinguistics.
---
An Educationalist and a teacher per excellence. Emma Umeh has mentored thousands of young people to success, he has taught in various schools and colleges as well as polytechnics and universities in Nigeria before his journey to professional acting in the Nigerian Movie Industry.
He has carved a niche for himself as he has featured in over 100 films and still counting, his superlative performance has earned him the sobriquet "ONOWU" as no palace is complete without him.
---
Onowu as he is fondly called by his teeming friends and fans is a movie producer of repute; he is a principal planner at Lucnuel Resources.
A film videographer outfit.
Emma Umeh has been honored with many awards and honors from the length and breadth of Nigeria. He is happily married with children.
---
Please permit me to present to you Onowu Emma Umeh. To be inducted as a fellow in Association of Nigeria movie Directors. Mr. President Sir!
Pictures: