#imostar: Meet Nnadozie Peter Okonkwo (aka) Agu Otu Ukwu, Spreading Joy Through Music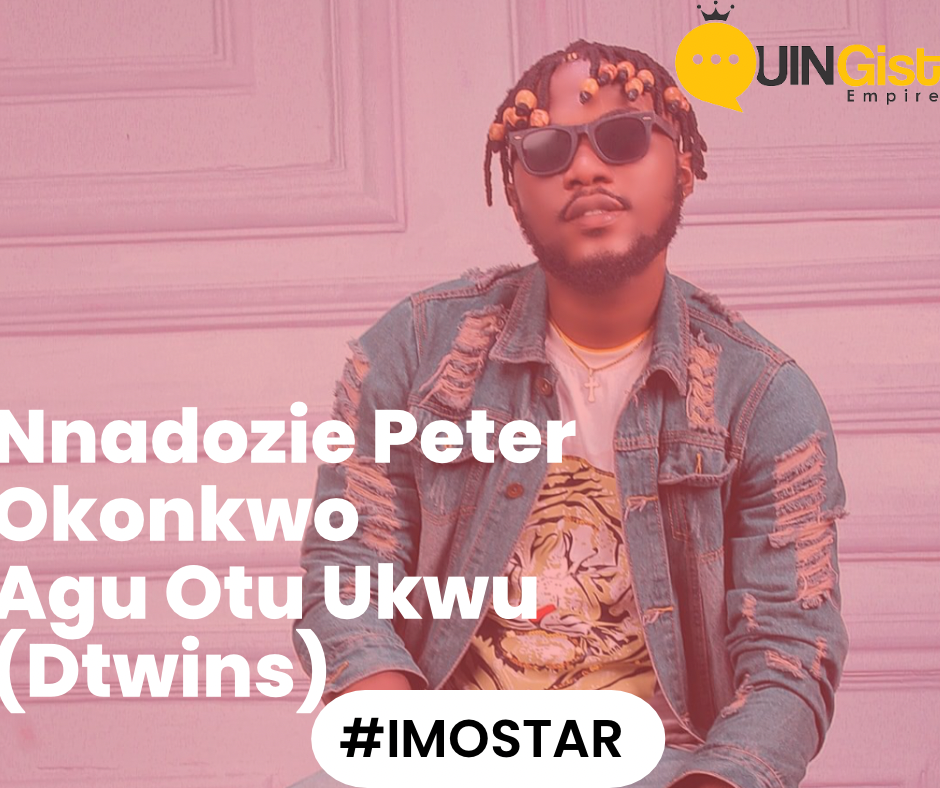 #imostar: Meet Nnadozie Peter Okonkwo (aka) Agu Otu Ukwu, Spreading Joy Through Music
In the vast world of music, there are artists who possess a unique ability to touch the hearts of their audience and spread joy through their artistry. Nnadozie Peter Okonkwo, popularly known as Agu Otu Ukwu, is one such exceptional talent, hails from the beautiful Ahaizu Mbaise in Imo State, Nigeria. As one-half of the musical duo Dtwins, we focus on his journey and accomplishments today.
Nnadozie Peter Okonkwo pursued his education at Imo State Polytechnic Umuagwu, before pursuing his skills and passion for music. Growing up in a culturally rich environment, he was exposed to the vibrant sounds and rhythms that influenced his musical journey.
Agu Otu Ukwu has carved a niche for himself in the music industry as a versatile artist. He is not only a talented performer but also an award-winning artist, recognized for his contributions to the music scene. His dedication to his craft and desire to spread happiness drive him to create music that resonates with people.
Agu Otu Ukwu has released a diverse range of tracks, each with its own unique style and message. From collaborations like "Isiapugoo" featuring Acharaman and Gtims in 2012 to "Claim it" featuring Leeroy Afrika, "Free my hustle" featuring Slowdog, and "Dinora (Letter to My Love)," his music showcases his versatility and ability to connect with his audience.
Some of his other notable tracks include "Miss Beauty," "Am Not Leaving You," "Level Don Change," "Talk About Me," "Friends," "Omalicha," and "Letter to Psquare (Ugwunwanne)," among many others. Each song carries a distinct vibe, showcasing his creativity and passion for creating music that resonates with his listeners.
For Agu Otu Ukwu, the desire to make people happy serves as his motivation. Through his music and content, he aspires to bring joy, inspire, and uplift the spirits of his audience. He understands the power of music to touch lives and create lasting memories. With every track he produces, he aims to spread positivity, love, and happiness.
Nnadozie Peter Okonkwo, popularly known as Agu Otu Ukwu, is a talented musical artist and performer who has made a name for himself in the music industry. Hails from Ahaizu Mbaise in Imo State, his passion for music drives him to create captivating and uplifting tracks that resonate with his listeners. As he continues his musical journey, Agu Otu Ukwu aims to touch more lives, spread joy, and leave a lasting impact through his heartfelt music and engaging content.
Eunice Adaku Duru
20/05/2023